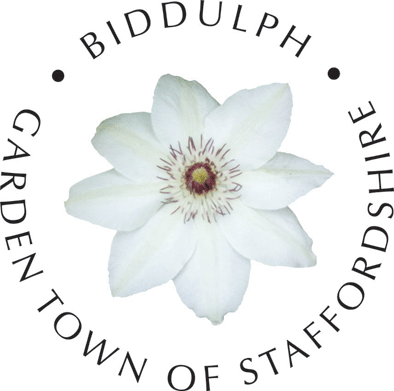 Please click here for more NP news
Nestling in a lush, green valley, and surrounded in all directions by outstanding natural beauty, the proud and always welcoming North Staffordshire town of Biddulph invites you to sample its delights.
Open country and moors are accessible by road within five minutes from any given point in Biddulph, and the town has become known as 'The Garden Town of Staffordshire'. From Spring right through to late Autumn, Biddulph is awash with colour. Flower beds, troughs and baskets line the streets with thousands of painstakingly chosen plants, all of which are nurtured locally, and maintained by the volunteer residents group Biddulph in Bloom, which greatly contributes towards the colourful setting of this extremely pretty town.  Biddulph has won Gold and is overall winner in the Britain in Bloom Heart of England!  We have also won the Heart of England's Chairman's Memorial Trophy.  What an achievement for our In Bloom team!!    Results of the National Competition now in:
And ……… a huge congratulations to the Biddulph in Bloom team for winning a National Silver Gilt Award to add to the trophy cabinet!!!  An amazing achievement for Biddulph as we are unique in being a stand-alone non-local authority entry  (ie a charity group).  Congratulations to all!
The Mayor of Biddulph this year is Councillor Elaine Baddeley and she can be contacted via the Town Council office (01782 297845).
Please send in requests for the Mayor to visit  to the town hall in writing  or by email: biddulph@staffordshire.gov.uk
__________________________________________________________________________________
Location of defibrillators in Biddulph here ~ map here
________________________________________________________________
Click on the logo to take you to our market page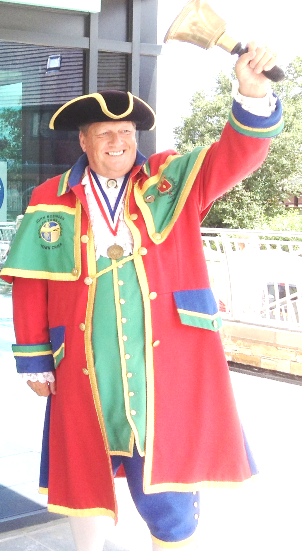 The next 
MARKET and CAR BOOT 
will be held on 
Friday 6th May 2016
9am – 3pm